Recent Posts

Archives

Categories
Bulk Bags
(also known as tonne bags, builder bags, FIBC, dumpy bags)
BSFL Packaging's range of 4-Loop FIBCs – bulk bags / builder bags / tonne bags, and compactor bags – provide customers with a cost effective type of packaging for shipping and storing dry bulk products.
FIBCs are produced from either tubular or flat polypropylene (PP) woven fabrics which can be either coated or uncoated and vary in weight depending on the requirements of the Safe Working Load (SWL), or Safety Factor (SF).
To protect the contents further, inner liners can also be included and are produced from polypropylene, aluminium, polyethylene, polyamide, or other special materials.
A bulk bag can be a simple open top product with a flat base, commonly used within the building industry, or a high tech food grade bulk bag produced within a clean room production environment for use in the food and pharmaceutical industries. Most importantly, each FIBC is manufactured to meet a customer's specific requirement.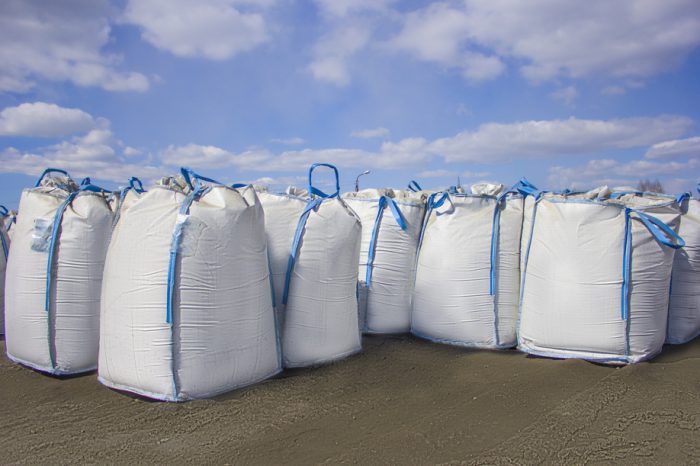 A range of available bulk bag lifting, filling and discharge options is illustrated below:
Bulk Bag Lifting Options
Bulk Bag Filling Options
Bulk Bag Discharge Options